Press Releases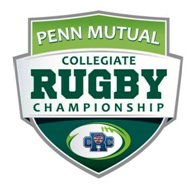 Top Eight Men's Teams will compete for the National Small College Rugby 7s Championship at the 2016 Penn Mutual Collegiate Rugby Championship in Philadelphia
HORSHAM, Pa. – February 16, 2016 – The top eight men's Rugby 7s teams in the National Small College Rugby Organization (NSCRO)Powered by Penn Mutual will be in Philadelphia to compete in their own national championship tournament during the 2016 Penn Mutual Collegiate Rugby Championship, to be held Saturday, June 4th and Sunday June 5th at Talen Energy Stadium (formerly PPL Park), the home of the Philadelphia Union.
The field of eight will be determined in eight qualifier tournaments leading to the 2016 National Small College Rugby 7s Championship. Regional qualifying tournament sites and dates include:
Saturday, March 19th

at Lord Fairfax Community College in Middletown, Virginia;
Saturday, April 9th

at Franklin & Marshall College in Lancaster, Pennsylvania;
Sunday, April 10th

at the University of the Pacific in Stockton, California;
Saturday, April 16th

hosted by Grove City College at Founders Field in Cheswick, Pennsylvania;
Saturday, April 16th

hosted by Lee University in Chattanooga, Tennessee;
Saturday, April 16th

at St. Edward's University in Austin, Texas;
Saturday, April 23rd

at Wayne State College in Wayne, Nebraska;
And Sunday, April 24th

at Mitchell College in New London, Connecticut.
College rugby teams can enter an NSCRO 7s qualifier, and find additional information, at http://www.nscro.org/mens7.
The defending champion of the National Small College Rugby 7s Championship is New Mexico Highlands University, from Las Vegas, NM. Last year, the Vatos defeated the 2014 champion New England College (Henniker, New Hampshire) Lions, 22-19. Both schools have less than 800 full-time male undergraduate students.
The Penn Mutual Collegiate Rugby Championship is the largest annual collegiate Rugby Sevens event in the world, and puts the spotlight squarely on the new Olympic sport of Rugby Sevens (which will make its return to the Olympics in Rio de Janeiro this summer). The two-day rugby festival is one of the largest gatherings of collegiate and high school rugby teams in the world. Penn Mutual is in the second year of a title sponsorship for the event, and NBC Sports will once again return as both broadcaster and event partner. Philadelphia, and Talen Energy Stadium, has been home to the Penn Mutual Collegiate Rugby Championship since 2011.
The "World's Largest Collegiate Rugby Festival" features an expanded 24-team men's collegiate rugby sevens championship bracket, with the winner taking home the coveted Pete Dawkins Trophy, and an expanded 16-team women's collegiate rugby sevens championship bracket as well as the nation's largest high school tournament with both boys and girls teams.
The National Small College Rugby Organization (pronounced "N"-SCRO) was cofounded by Steve Cohen and Chip Auscavitch in 2007 to organize the Division 3 and Division 4 college rugby national playoff system. There are currently over 240 men's and nearly 100 women's teams participating in local Unions and Conferences with their eye on the prize of the NSCRO Small College National Championship. One of NSCRO goals is to establish a "level playing field" for small colleges to compete against schools with similar resources, especially in terms of student enrollment.
The interest in Rugby Sevens (also known as Rugby 7s) will continue to grow as the sport returns to the Olympic Games in 2016, following a 92-year hiatus.
The Penn Mutual Collegiate Rugby Championship is part of a nationwide effort to build American rugby talent in preparation for the Olympics. In the past three years, the Collegiate Rugby Championship has produced 15 players who have gone on to play for the U.S. National teams. In the 2015 Collegiate Rugby Championship, 20 of the top colleges and universities competed for the title, including Penn State, Notre Dame, Texas, Michigan, Navy, Indiana and reigning national champion, The University of California Golden Bears.
In addition to its CRC sponsorship, Penn Mutual is also title sponsor for The Varsity Cup, the collegiate championship of the 15-a-side rugby format. The Penn Mutual Varsity Cup is played in Provo, Utah on May 7.
Tickets are now on sale for the 2016 Penn Mutual Collegiate Rugby Championship, and are available online at http://www.usasevenscrc.com/crc-tickets. All games will be played at Talen Energy Stadium in Chester.
About United World Sports
United World Sports (UWS) is the largest commercial rugby entity in the United States, and the owner and operator of a growing portfolio of dynamic sports, media and apparel brands including, the USA Sevens Rugby international tournament, the largest professional rugby event in North America; the Penn Mutual Collegiate Rugby Championship, the premier college 7s rugby championship; and the Penn Mutual Varsity Cup Championship, the 15s national rugby championship. Through its apparel division, UWS owns the exclusive North and South American license for Rhino Rugby, one of the world's leading rugby apparel and equipment brands. UWS also owns and operates RugbyToday.com, the largest and most widely read media destination dedicated to American rugby. For more information about UWS and its properties, visit: http://www.unitedworldsports.com
About The Penn Mutual Life Insurance Company
Since its founding in 1847, Penn Mutual has been driven by its noble purpose to create a world of possibilities. At the heart of this purpose is the belief that purchasing life insurance is the most protective, responsible and rewarding action a person can take, and is central to a sound financial plan. The company is committed to helping individuals, families and small businesses unlock life's possibilities through life insurance and annuity solutions. This is accomplished through a national network of more than 5,000 financial professionals, who help clients make great things possible. Penn Mutual supports its field representatives with brokerage services through Hornor, Townsend & Kent, Inc. Registered Investment Advisor and wholly owned subsidiary. Member FINRA/SIPC. Visit Penn Mutual on the Internet at http://www.pennmutual.com.
About NBC Sports Group
When the Comcast-NBCUniversal transaction was completed in January 2011, the sports assets of the two companies combined to form NBC Sports Group, which serves sports fans 24/7 with premier live events, insightful studio shows, and compelling original programming. The sports media company consists of a unique array of broadcast television, cable television, radio and digital sports assets, including NBC Sports, NBC Olympics, NBCSN (NBC Sports Network), Golf Channel, 11 NBC Sports Regional Networks, NBC Sports Radio and NBC Sports Digital.
Contact

Joe Favorito
UWS Public Relations
(201) 746-0005
Jim DeLorenzo
NBC Sports Group
(215) 266-5943