Press Releases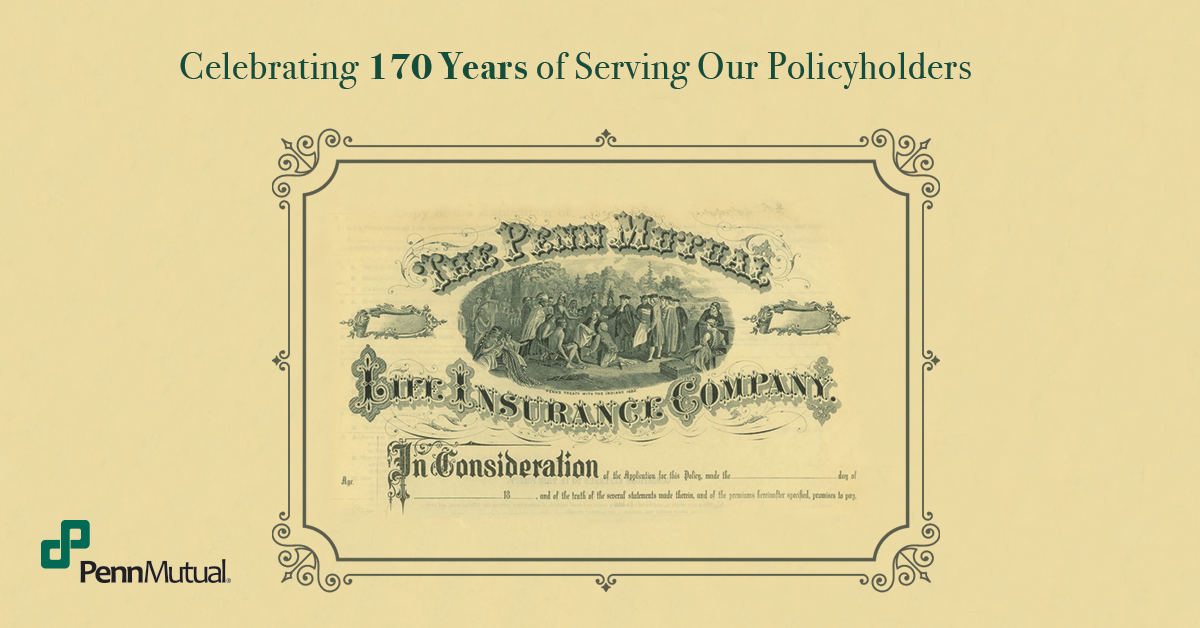 The Penn Mutual Life Insurance Company Celebrates 170 Years
The Fortune 1,000 firm honors rich history while keeping an eye to the future
HORSHAM, Pa. – March 15, 2017 –The Penn Mutual Life Insurance Company (Penn Mutual) is proud to celebrate 170 years of service to policyholders this March. Over the recent past, Penn Mutual has enjoyed tremendous success, and has doubled the size of its business.
"Although we have been in business since 1847, we pride ourselves on being forward-thinking and remaining nimble, while staying true to our values," says Penn Mutual Chairman and CEO Eileen McDonnell. "This year we are celebrating our rich history of protecting individuals, families and businesses over the last 170 years. But, we know the best is yet to come."
Over its long and storied history, Penn Mutual remains focused on its policyholders first--and boasts an outstanding dividend record, evidenced by nine consecutive years of maintaining or increasing its annual dividend scale, even during the recent financial crisis and recession.
"Our plans for the next five to 10 years are exciting, and we are confident that our financial strength, products, and most of all, our people, will propel us to even greater success," McDonnell states. "Our associates, leaders, advisers and clients are looking forward to an optimistic future."
About The Penn Mutual Life Insurance Company
Since 1847, Penn Mutual has been driven by our purpose to create a world of possibilities. At the heart of this purpose is the belief that purchasing life insurance is the most protective, responsible and rewarding action a person can take, and is central to a sound financial plan. The company is committed to helping families unlock life's possibilities through life insurance and annuity solutions. This is accomplished through a national network of financial professionals, who help clients make great things possible. Penn Mutual supports its field representatives with brokerage services through Hornor, Townsend & Kent, Inc., Registered Investment Advisor and wholly owned subsidiary. Member FINRA/SIPC. Visit Penn Mutual on the Internet at http://www.pennmutual.com/.
Dividends are not guaranteed. Past performance is no guarantee of future results.
Contact
Kim Harmsen
Gregory FCA
(610) 228-2134
Keith Bratz
Penn Mutual
(215) 956-7907
1731808TM_Mar19