Press Releases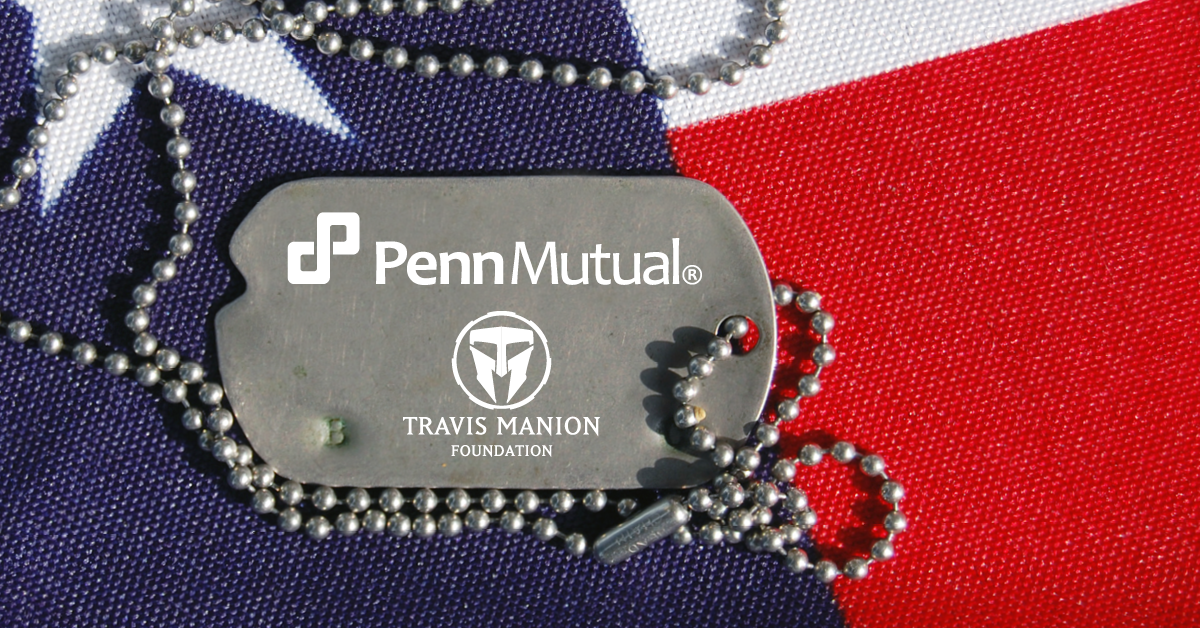 The Penn Mutual Life Insurance Company Extends Its Commitment to the Travis Manion Foundation
HORSHAM, Pa. – May 25, 2017 –The Penn Mutual Life Insurance Company (Penn Mutual), recently announced it will extend its financial commitment to support the Travis Manion Foundation for a total of five years. The foundation was created by the friends and family of Marine Lieutenant Travis Manion, who, 10 years ago, was killed serving in Iraq while saving his wounded teammates.
Each year Penn Mutual recognizes its advisers by making a charitable gift in their honor. The organization chosen must exemplify Penn Mutual's core values and exhibit its commitment to improving our communities. Last year, the donation was given to the Travis Manion Foundation, and Penn Mutual has chosen to extend its donation for four more years.
"We're proud to support the work of the Travis Manion Foundation," said Tom Harris, executive vice president, distribution at Penn Mutual. "The foundation works to empower veterans and the families of fallen heroes to develop character in future generations, and that's a mission we connect with and want to further support."
"The words of Travis Manion, 'If Not Me, Then Who?' is a sentiment shared by Penn Mutual as we continue to support and honor those who serve and have served," said Eileen McDonnell, Penn Mutual's chairman and chief executive officer. "Through our support of The American College Penn Mutual Center for Veterans Affairs, to the extension of our commitment to the Travis Manion Foundation, we express our gratitude to these American heroes."
To learn more about the Travis Manion Foundation, visit their homepage at: http://www.travismanion.org/
About The Penn Mutual Life Insurance Company
Since 1847, Penn Mutual has been driven by our purpose to create a world of possibilities. At the heart of this purpose is the belief that purchasing life insurance is the most protective, responsible and rewarding action a person can take, and is central to a sound financial plan. The company is committed to helping families unlock life's possibilities through life insurance and annuity solutions. This is accomplished through a national network of financial professionals, who help clients make great things possible. Penn Mutual supports its field representatives with brokerage services through Hornor, Townsend & Kent, Inc., Registered Investment Advisor and wholly owned subsidiary. Member FINRA/SIPC. Visit Penn Mutual on the Internet at http://www.pennmutual.com/.
Contact
Alexandra Spurgeon
Gregory FCA
(610) 228-2140
Keith Bratz
Penn Mutual
(215) 956-7907
1805542JV_May19