Press Releases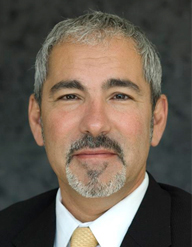 The Penn Mutual Life Insurance Company Welcomes New Managing Partner in Scottsdale, AZ Location
HORSHAM, Pa. - August 21, 2017 – The Penn Mutual Life Insurance Company (Penn Mutual) is pleased to announce the appointment of Roz Cappello as Managing Partner of the new Scottsdale, Arizona field agency.
Prior to this position, Cappello was Penn Mutual's Field Vice President, where he was responsible for leadership and business development. With over 28 years of experience in the industry, Cappello's knowledge has been instrumental in implementing Penn Mutual's team-based selling model across career agencies, as well as establishing leadership programs for field management and advisers.
"I am confident that Roz's experience and talent will help spur growth and expand our presence in Arizona. We are excited to support Roz in this new leadership role," says Bill Stevens, vice president, career distribution.
Cappello attended Adelphi University, where he received his Bachelor of Business Administration in Finance and his MBA. He received his REBC®, RHU®, ChFC®, CLU®, and CASL® designations from the American College, and will receive his Chartered Leadership Fellow® (CLF ®) in the fall.
About The Penn Mutual Life Insurance Company
Since 1847, Penn Mutual has been driven by our purpose to create a world of possibilities. At the heart of this purpose is the belief that purchasing life insurance is the most protective, responsible and rewarding action a person can take, and is central to a sound financial plan. The company is committed to helping families unlock life's possibilities through life insurance and annuity solutions. This is accomplished through a national network of financial professionals, who help clients make great things possible. Penn Mutual supports its field representatives with brokerage services through Hornor, Townsend & Kent, Inc., Registered Investment Advisor and wholly owned subsidiary. Member FINRA/SIPC. Visit Penn Mutual on the Internet at http://www.pennmutual.com/.
Contact

Riana Aldana
Gregory FCA
(610) 228-2127
Keith Bratz
Penn Mutual
(215) 956-7907
1883555JV_Aug19