Press Releases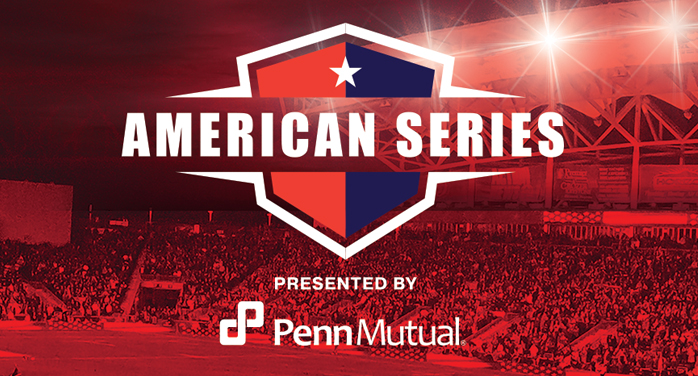 The Penn Mutual Life Insurance Company Sponsors the Premiership Rugby American Series Match
HORSHAM, Pa. – September 7, 2017 – The Penn Mutual Life Insurance Company (Penn Mutual), alongside partners AEG Rugby, Premiership Rugby, and NBC Sports, is proud to announce the company's role as presenting sponsor of the Premiership Rugby American Series. The Series event, which will take place over the next four years, will be held on September 16 in Philadelphia, PA. The 2017 edition will be known as the Premiership Rugby Series presented by Penn Mutual.
The partnership extends Penn Mutual's commitment to rugby in the US, and notably continues their enthusiastic support for collegiate rugby. For the last three years, Penn Mutual has worked to closely align their business initiatives with partnerships that support rugby. The Premiership Rugby American Series partnership is the next step in the direction of the company's goal to further empower and spur growth and awareness in the rugby community.
The 2017 event will include a special curtain raiser match for the American Series featuring the USA Rugby Collegiate All Americans versus Oxford University. In addition, the Penn Mutual partnership will extend beyond this and the Aviva Premiership match to include many community efforts in the region, such as free rugby clinics for youth and coaches, being delivered together with the Friends of the British Council.
"Partnering with the Premiership Rugby American Series not only supports our commitment to the game, but allows for hundreds of emerging players and coaches to engage with and learn from some of the very best in the industry," says Tom Harris, executive vice president of distribution at Penn Mutual. "We are thrilled to continue to empower athletes in the rugby community."
Dan Lyle, director of AEG Rugby added, "Penn Mutual and rugby are on similar pathways in the USA; both are longstanding and with deep histories that are growing significantly in awareness across the country. We are very excited to work with such a great and passionate company."
NBC Sports President of Programing Jon Miller was eager to comment, "Penn Mutual from top to bottom is an organization that sinks all its efforts into delivering for its partners. We have made a commitment to the sport here at NBC with Premiership Rugby, and are delighted to be teammates with Penn Mutual on this match and in rugby."
About The Penn Mutual Life Insurance Company
Since 1847, Penn Mutual has been driven by our purpose to create a world of possibilities. At the heart of this purpose is the belief that purchasing life insurance is the most protective, responsible and rewarding action a person can take, and is central to a sound financial plan. The company is committed to helping families unlock life's possibilities through life insurance and annuity solutions. This is accomplished through a national network of financial professionals, who help clients make great things possible. Penn Mutual supports its field representatives with brokerage services through Hornor, Townsend & Kent, Inc., Registered Investment Advisor and wholly owned subsidiary. Member FINRA/SIPC. Visit Penn Mutual on the Internet at http://www.pennmutual.com/.
Contact
Riana Aldana
Gregory FCA
(610) 228-2127
Keith Bratz
Penn Mutual
(215) 956-7907
1890262DR_SEP19