Press Releases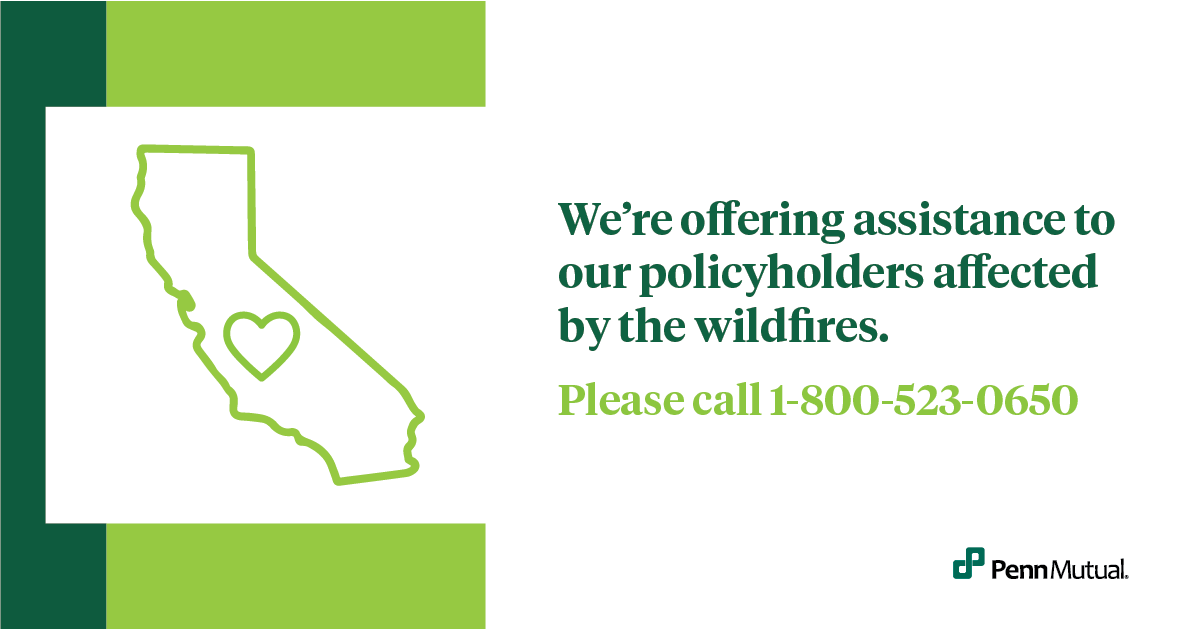 Have you been impacted by the California wildfires? We're here to help.
Our thoughts continue to be with the residents of California as they deal with the devastating wildfires. We hope that you and your loved ones are safe from this destruction.
November 14, 2018 – We are committed to serving the best interests of our policy and contract holders and are taking some essential steps to help our impacted policyholders through this difficult situation.
We are extending the due date of any and all policy provisions or other requirements including the submission of a claim or proof of loss, reporting of information, submission of bills, or payment of funds to those impacted by the fires. For information or other assistance, please call us at 1-800-523-0650, Monday through Friday, from 8:30 A.M. to 6:00 P.M., Eastern Time.
Additionally, to help with aid and assistance, Penn Mutual is making a $50,000 corporate donation to the American Red Cross. We extend our gratitude and admiration to the first responders who are fighting the fires and assisting impacted victims during this disaster.