Press Releases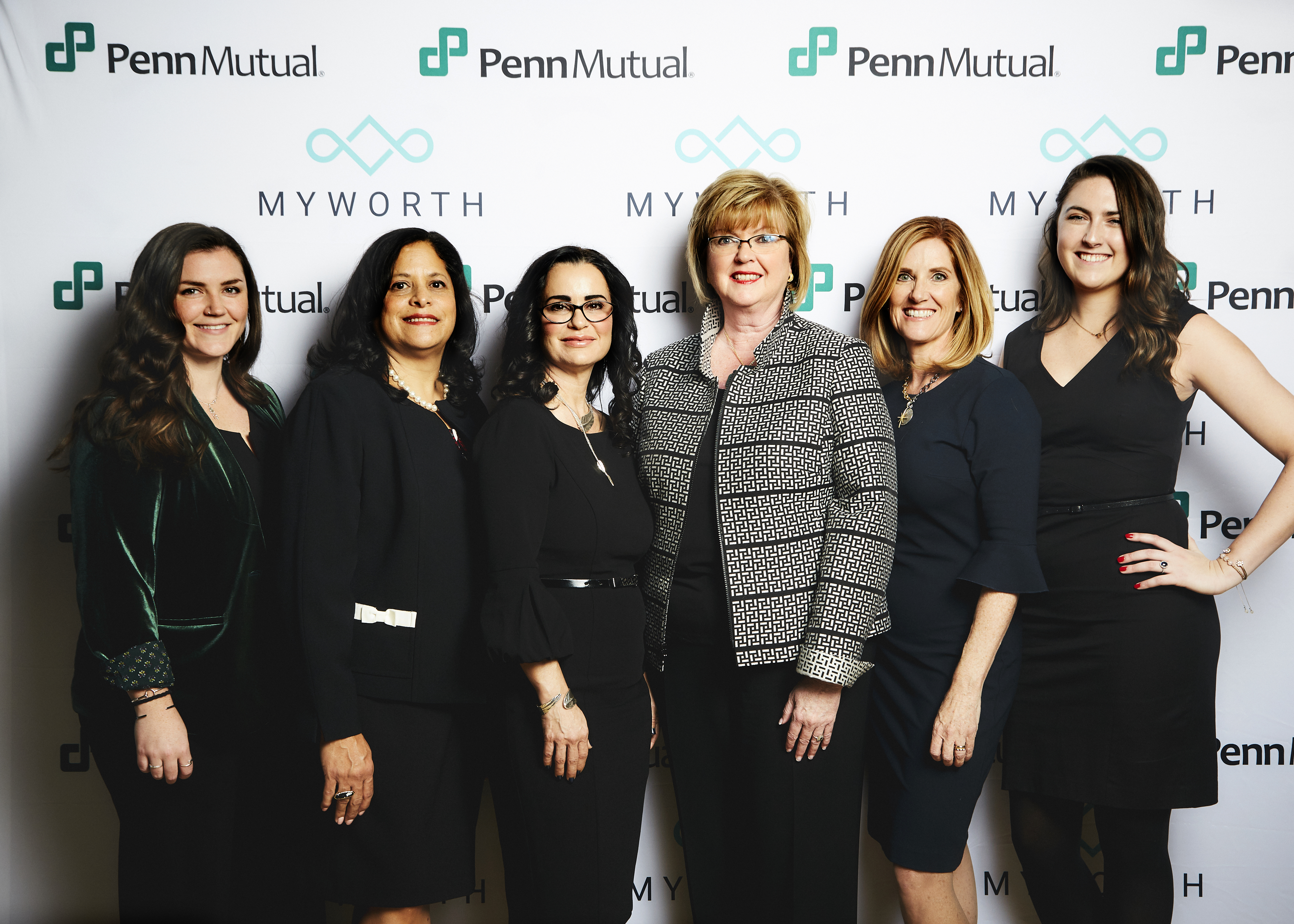 The Penn Mutual Life Insurance Company Launches myWorth to Empower Women with Financial Confidence
Penn Mutual's commitment to women inspires creation of new company with niche focus
HORSHAM, Pa. – November 16, 2018 – The Penn Mutual Life Insurance Company (Penn Mutual) is excited to announce their recent support and launch of myWorth, a company dedicated to bridging the confidence gap between women and their money and bringing them the resources they need so they can take charge of their financial futures.
According to a recent Gender Gap in Financial Literacy study, 90 percent of women will be solely responsible for navigating their finances at some point during their lifetime. In addition, women have a unique set of financial hurdles including longer life expectancy and career interruptions due to family responsibilities such as child rearing and aging parents, which have an impact on their savings and financial decision making.
Women often express a lack of financial preparedness, and the intention behind myWorth is to provide a community where women can arm themselves with advice and education during all of life's events – from divorce and widowhood to a new child and job change. Ande Frazier CFP®, CLU, ChFC, RICP, BFATM,head of vision and brand at myWorth, was joined by her team and Eileen McDonnell, chairman and CEO of Penn Mutual, to celebrate the official launch at the esteemed Kimmel Center in Philadelphia, PA. The team, along with over 100 guests, were there to unveil the platform and discuss the need for such a voice in the financial industry.
"A watershed moment is upon us and it is likely that history will remember this as the time when women found their voices and realized just how powerful they really are," said Frazier. "By partnering with women to navigate life's moments by offering them advice, education and a sense of community, the dreaded words of 'financial planning' will actually make them feel strong, secure and proud."
McDonnell echoed the sentiment and weighed in on myWorth's innovative approach. "Today many women take great pride in the success they have achieved in managing their households and their career. We believe that by engaging with myWorth, these women can also take charge of their personal finances confidently and achieve the most in life."
For more information about the resources myWorth provides women through every stage of their financial life, please visit myworthfinance.com.
About The Penn Mutual Life Insurance Company
Since 1847, Penn Mutual has been committed to helping people live life with confidence. At the heart of this purpose is the belief that life insurance is central to a sound financial plan. Through our network of trusted advisers, we are dedicated to helping individuals, families and businesses achieve their dreams. Penn Mutual supports its advisers with retirement and investment services through Hornor, Townsend & Kent, Inc. Registered Investment Advisor and wholly owned subsidiary. Member FINRA/SIPC. We are proud to work together in a values-driven and relationship-based culture. Visit Penn Mutual at www.pennmutual.com.
Contact

Alexandra Boyle
Gregory FCA
(610) 228-2140
Lauren Kane
Penn Mutual
(215) 956-8760
2319841JV_Nov20