Press Releases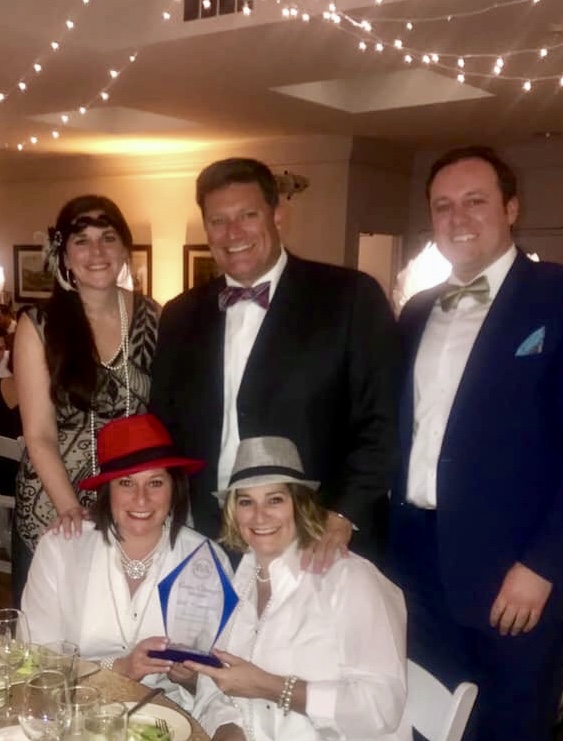 1847Financial Recognized with Game Changer Award for Commitment to Local Youth
Penn Mutual wealth management firm spotlighted by Believe and Achieve Foundation for dedication to empowering children throughout Greater Philadelphia region
Top row (left to right): Financial Advisor Joanna Craney, Managing Partner Jim Meehan, Financial Advisor Ryan Shanley
Bottom row (left to right): 1847Financial team members Cindy Jennings and Kathleen McLaughlin
HORSHAM, Pa. – April 15, 2019 – The Penn Mutual Life Insurance Company (Penn Mutual) is pleased to announce that its Conshohocken-based financial services firm, 1847Financial, has been honored with the 2019 Game Changer Award from the Believe and Achieve Foundation. The organization recognized the firm with this year's award during its annual gala event held on April 13.
The Believe and Achieve Foundation is headquartered in Exton, PA. The non-profit provides educational programs to at-risk youth throughout the Greater Philadelphia region, which promotes positive development and empowerment in areas like academic success, lifestyle and physical activity, constructive self-esteem encouragement, and more.
1847Financial has worked closely with the organization since the start of 2018, and donated $5,000 toward the local cause at the start of the partnership. Most notable however, and spurring the non-profit to recognize 1847Financial, was the financial company's firm-wide dedication and volunteer commitment over the last 15 months.
Last year, 1847Financial hosted 30 children — ranging from kindergarten to second grade — for a full day of "summer camp" at the office. The children spent the day with advisers learning beginner financial lessons and understanding basic concepts of currency. Advisers also worked closely with the children, many of whom are ESL students, to develop the business of their dreams, instilling that each child can achieve whatever they put their mind to. At the end of the day, the staff hosted an ice cream sundae bar, where the children used play money and their newfound monetary concepts to purchase a dessert of their choice. Given the success of the day, 1847Financial is planning two additional camps for summer 2019.
The majority of the staff has also been involved in events hosted by Believe and Achieve, including numerous school supply drives, and an ongoing after school tutoring program.
Thrilled to be recognized with the award, Jim Meehan, managing partner at 1847Financial, explained that giving back to the community is a foundational pillar at the core of the business. "For us, giving back means so much more than just writing a check; we really want to make a difference. We're fortunate to be able to have a hand in empowering the youth in this area," he says. "The Believe and Achieve Foundation does incredibly noble work for our community, and to be recognized by them is truly a testament to the philanthropy that runs deep here at 1847Finanical."
About The Penn Mutual Life Insurance Company
Penn Mutual is committed to helping people live life with confidence. At the heart of this purpose is the belief that life insurance is central to a sound financial plan. Through our network of trusted advisers, we are dedicated to helping individuals, families and businesses achieve their dreams. Visit Penn Mutual at www.pennmutual.com.
Contact
Karyn Piechule
Gregory FCA
610-228-2107
Karyn@gregoryfca.com

Lauren Kane
Penn Mutual
(215) 956-8760
kane.lauren@pennmutual.com
2473669RM-Mar21