Press Releases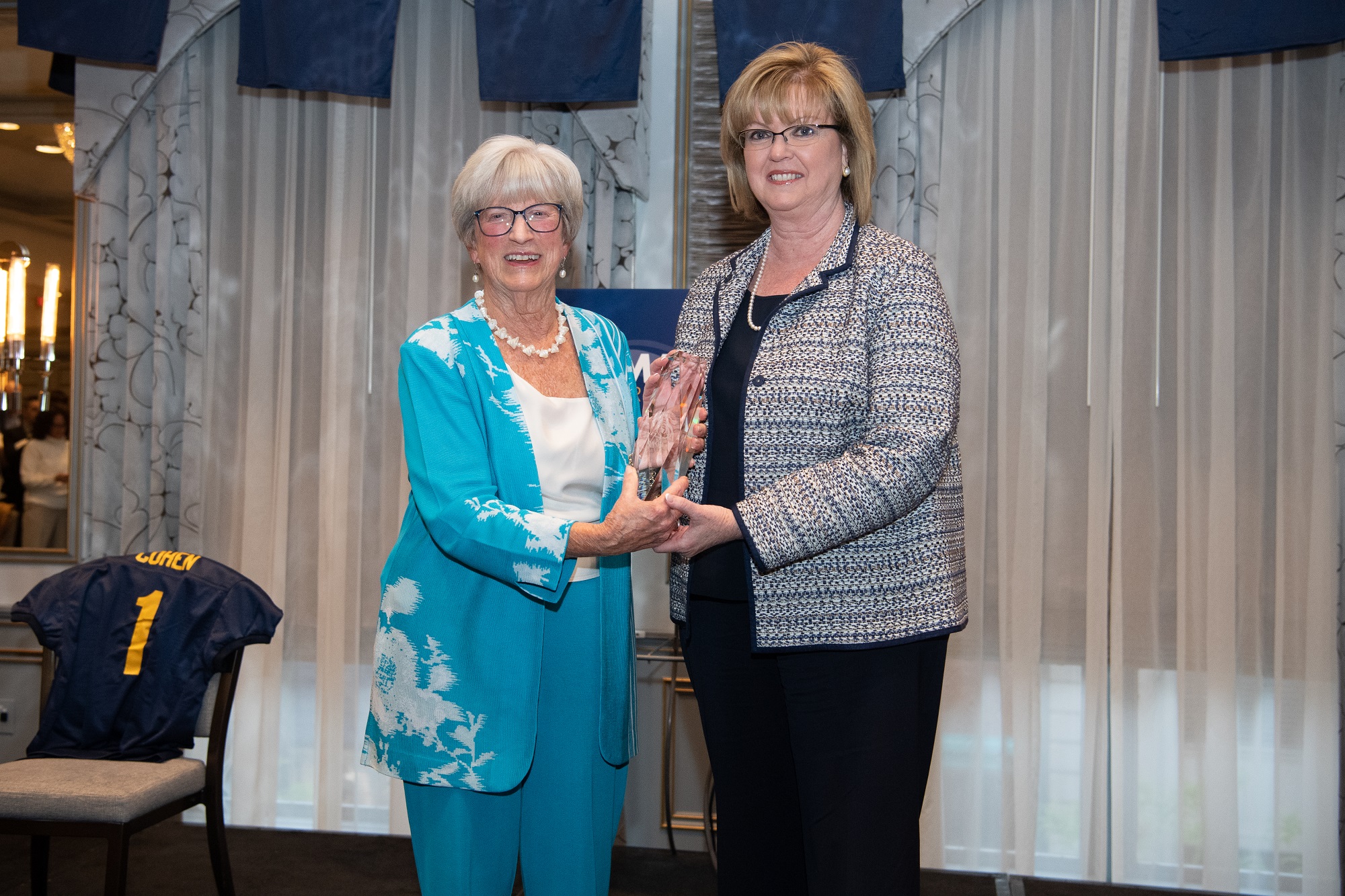 The Penn Mutual Life Insurance Company's CEO Eileen McDonnell Honored with 2019 Woman One Award for Outstanding Leadership
17th annual award presented by Drexel University College of Medicine
Left to right: Lynn Yeakel, director of the Institute for Women's Health and Leadership, and Eileen McDonnell, chairman and CEO of Penn Mutual.
HORSHAM, Pa. – May 6, 2019 – The Penn Mutual Life Insurance Company (Penn Mutual) is pleased to announce that Eileen McDonnell, chairman and CEO, has been recognized with the 2019 Woman One Award, presented by the Institute for Women's Health and Leadership at Drexel University College of Medicine, for her leadership in the local community.
Throughout her tenure as CEO at Penn Mutual, McDonnell has not only spurred innovative and transformative business objectives for the company, but has also created an inclusive work environment. Under her guidance, Penn Mutual now boasts a board and executive team that is 40 percent female, and is only one of seven Fortune 1000 companies with a female CEO/CFO team.
"In leading Penn Mutual, Eileen has created a culture of diversity and inclusion, demonstrating the ideals of shared leadership among women and men," said Lynn Yeakel, director of the Institute for Women's Health and Leadership. "She embodies the Institute's commitment to the importance of women in leadership."
This marks the 17th annual award presented by Drexel, which has honored past female leaders such as Molly Shepard, Lisa Thomas-Laury and Dawn Staley. The program also raises scholarship funds for underrepresented women studying medicine at Drexel. During the award ceremony held on April 29, the Drexel School of Medicine presented Dominique Jones, a Dean's Woman One Scholar, with the Penn Mutual Woman One scholarship, which will fund Jones' studies for the next two years.
During the ceremony, McDonnell expressed her gratitude for the recognition. "I am deeply honored to be recognized by the Woman One program and to join the other award recipients from years past," she said. "But the true honor lies in helping the talented women students at Drexel University College of Medicine achieve their dreams. The responsibility lies within the business community to instill and inspire a sense of shared leadership among younger generations. I'm proud to be aligned with Drexel's efforts, and stand by the current Woman One scholars who intend to serve underrepresented communities."
For her leadership prowess and commitment to community, McDonnell will be awarded with the Women Corporate Directors 2019 "Visionary Award for Strategic Leadership" in May. She was also honored with the 2016 "Business Leader of the Year Award" from Drexel University LeBow College of Business and the United Way "Women's Leadership Initiative Award" in 2017. On behalf of Penn Mutual, she also received the 2017 "EY Entrepreneur of the Year Award Greater Philadelphia" in the "Transformational" category.
About The Penn Mutual Life Insurance Company
Penn Mutual is committed to helping people live life with confidence. At the heart of this purpose is the belief that life insurance is central to a sound financial plan. Through our network of trusted advisers, we are dedicated to helping individuals, families and businesses achieve their dreams. Penn Mutual supports its advisers with retirement and investment services through its wholly owned subsidiary Hornor, Townsend & Kent, LLC, member FINRA/SIPC. Visit Penn Mutual at www.pennmutual.com.
Contact
Karyn Piechule
Gregory FCA
610-228-2107
Karyn@gregoryfca.com
Lauren Kane
Penn Mutual
(215) 956-8760
kane.lauren@pennmutual.com
2520361TM_May21