Press Releases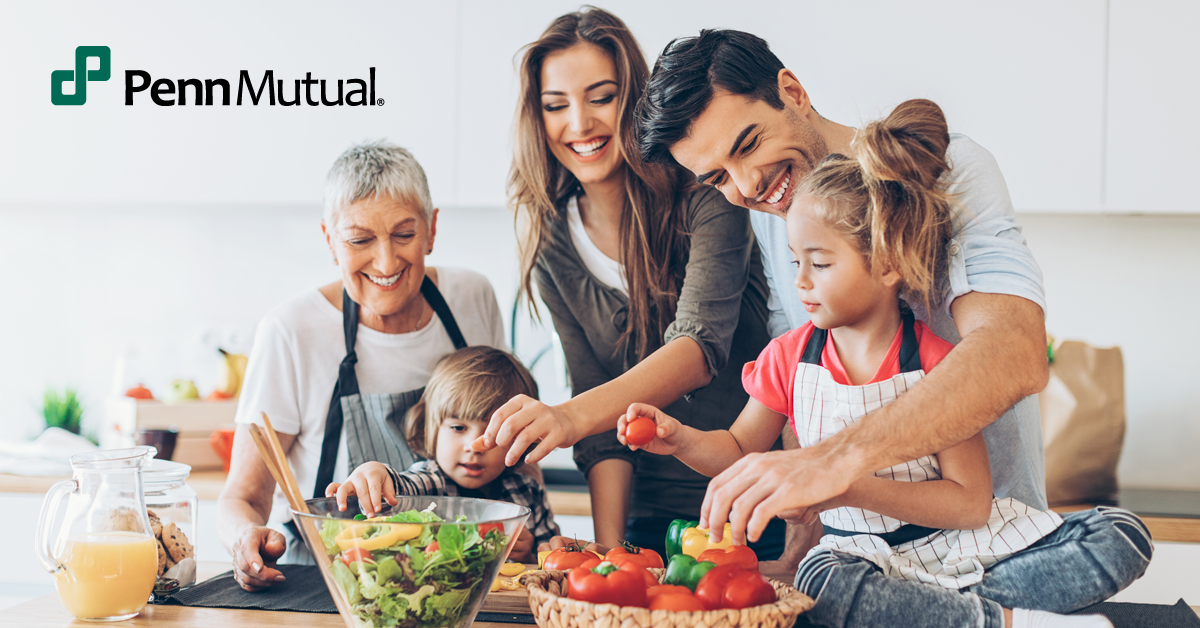 National survey reveals 41% of American millennial parents plan season or month of their baby's birth; but preference to plan is missing the mark when it comes to finances
Study conducted ahead of Life Insurance Awareness Month by The Penn Mutual Life Insurance Company reveals generational planning habits for expanding families
HORSHAM, Pa. – September 3, 2019 – According to a 2019 study conducted by The Penn Mutual Life Insurance Company (Penn Mutual), millennials — more so than earlier generations — are placing a greater emphasis on planning lifestyle-oriented details when it comes to starting or expanding their family.
The survey, which polled 2,000 parents nationwide, shows that 41% of millennial respondents planned the season or month when at least one of their children would be born. Only 19% of Generation X and 13% of baby boomers, respectively, planned the month or season of their child's birth.
At the same time, the survey ranked what millennial parents deem "extremely important or very important to-dos" before a baby's birth, and the results found that lifestyle decisions, such as decorating a nursery or choosing gender-specific clothing, are more important than some financial elements, such as initiating a 529 college savings plan, purchasing life insurance or creating a will.
"The survey underscores a shift from prior generations. By contrast, parents today dedicate an extensive amount of time to planning," explains Eileen McDonnell, chairman and CEO at Penn Mutual. "From establishing a childcare solution to decorating the nursery, these details are thought out well in advance. This generation of new parents has shown a natural inclination to embrace preparation, so with this foundation in place, now is the time to capitalize on planning for their financial future by working with an adviser."
McDonnell sees the opportunity to connect the dots between the tendency to plan and the education available to help steer that planning process. "Not only is September Life Insurance Awareness Month, but studies have shown that it's also the month when the most babies are born in the U.S. This combination of parents welcoming babies and the industry's efforts to heighten awareness of life insurance creates an ideal time for a discussion around long-term planning."
The survey also highlighted the fact that parents across all generations put more planning effort into short-term experiences — such as their most recent family vacation — than they do for long-term financial decisions, such as planning for retirement or their children's college education.
"Now is a great time to learn how life insurance coupled with other strategies can help growing families strengthen their financial position," McDonnell explains. "There is so much versatility within a permanent life insurance policy across one's lifetime. The accumulated funds can go toward meaningful life moments and expenses, such as your child's college or a wedding, your retirement and more. It's critical that parents understand the power that life insurance brings to their financial plan, especially as their family grows."
For more information on the full study, please visit https://www.pennmutual.com/parenthoodandlife.


About The Penn Mutual Life Insurance Company
Penn Mutual is committed to helping people live life with confidence. At the heart of this purpose is the belief that life insurance is central to a sound financial plan. Through our network of trusted advisers, we are dedicated to helping individuals, families and businesses achieve their dreams. Penn Mutual supports its advisers with retirement and investment services through its wholly owned subsidiary Hornor, Townsend & Kent, LLC, member FINRA/SIPC. Visit Penn Mutual at www.pennmutual.com.


Contact
Karyn Piechule
Gregory FCA
(610) 228-2107
Karyn@gregoryfca.com
Lauren Kane
Penn Mutual
(215) 956-8760
kane.lauren@pennmutual.com


2705786TM_Aug21