Press Releases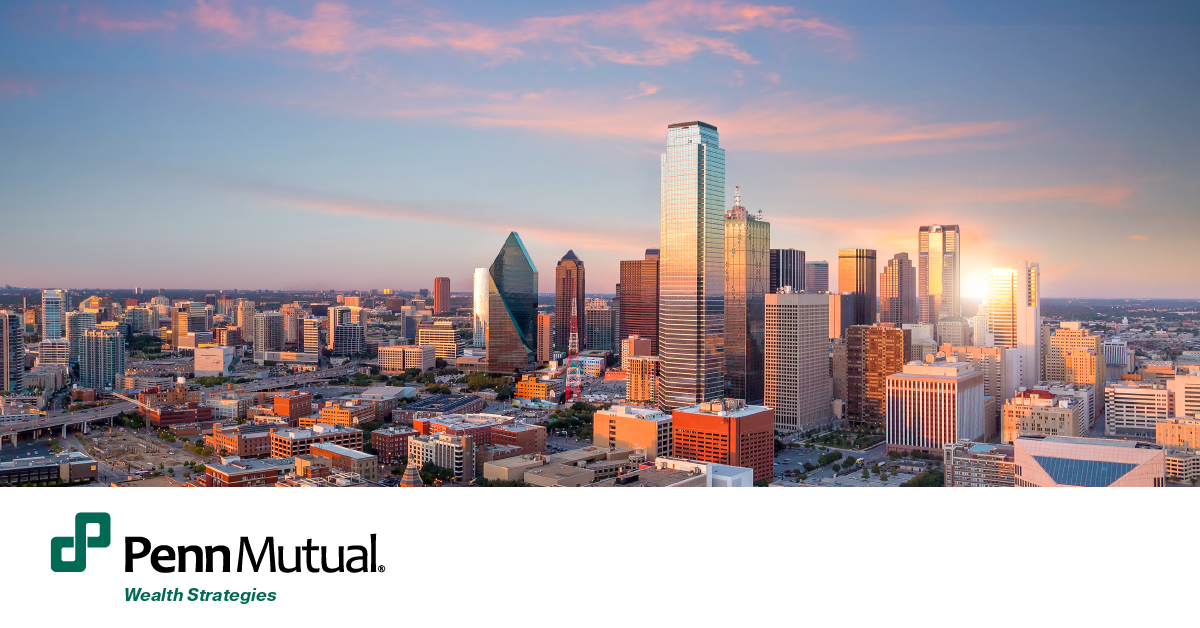 The Penn Mutual Life Insurance Company announces new name for Dallas-area agency
Texas firm relaunches as Penn Mutual Wealth Strategies to bolster national reach and recognition
HORSHAM, PA. – January 2, 2020 – The Penn Mutual Life Insurance Company has announced a name change for its Texas agency, Armor Wealth Management, to Penn Mutual Wealth Strategies. This change reflects the Addison-based company's dedication to the 4,700 policyholders the agency insures and serves, and their desire to align with the strength and stability of a 172-year-old institution. The firm's rebrand is also accompanied by a move to a new office space, located at 15851 Dallas Parkway, Suite 100 in Addison, Texas.
Originally founded in 1972, the firm focuses on providing unmatched strategic planning, wealth management services and financial products through the expertise of its 31 advisers. The firm remains under the leadership of managing partner Nancy Dinh, who joined the organization in 2018.
"The firm's new name is a testament to growing strength of the Penn Mutual brand across the country," says Julie Davis, vice president, agency development for Penn Mutual. "Under Nancy Dinh's leadership, Penn Mutual Wealth Strategies will build on the firm's legacy of serving the financial needs of the Dallas-Fort Worth-Arlington community, and being a home for advisers looking to grow their careers as part of a strong mutual company."
Dinh expressed that the name change and upgraded office space better represent the long-term growth objectives of the firm, and their commitment to creating a business culture that wholly aligns with the diverse philosophies shared by those in the community.
"Since joining the team two years ago, our business has dramatically evolved and now includes a vast multi-cultural and multi-generational adviser base. The intentional diversity of background and thought allows us to ultimately better serve an ever-changing and diverse client base, both regionally and around the country," explained Dinh. "Under the new brand and office direction, we will be better equipped to assist the community with superior financial planning and advanced technology, and will continue to deliver personal attention and relevant solutions tailored to each client."
About The Penn Mutual Life Insurance Company
Penn Mutual is committed to helping people live life with confidence. At the heart of this purpose is the belief that life insurance is central to a sound financial plan. Through our network of trusted advisers, we are dedicated to helping individuals, families and businesses achieve their dreams. Penn Mutual supports its advisers with retirement and investment services through its wholly owned subsidiary Hornor, Townsend & Kent, LLC, member FINRA/SIPC. Visit Penn Mutual at www.pennmutual.com.

Karyn Baldwin
Gregory FCA
(610) 228-2105
Karyn@gregoryfca.com

Jeff Leinen
Penn Mutual
(215) 956-8530
Leinen.Jeff@pennmutual.com
2881745TM_Dec21