Press Releases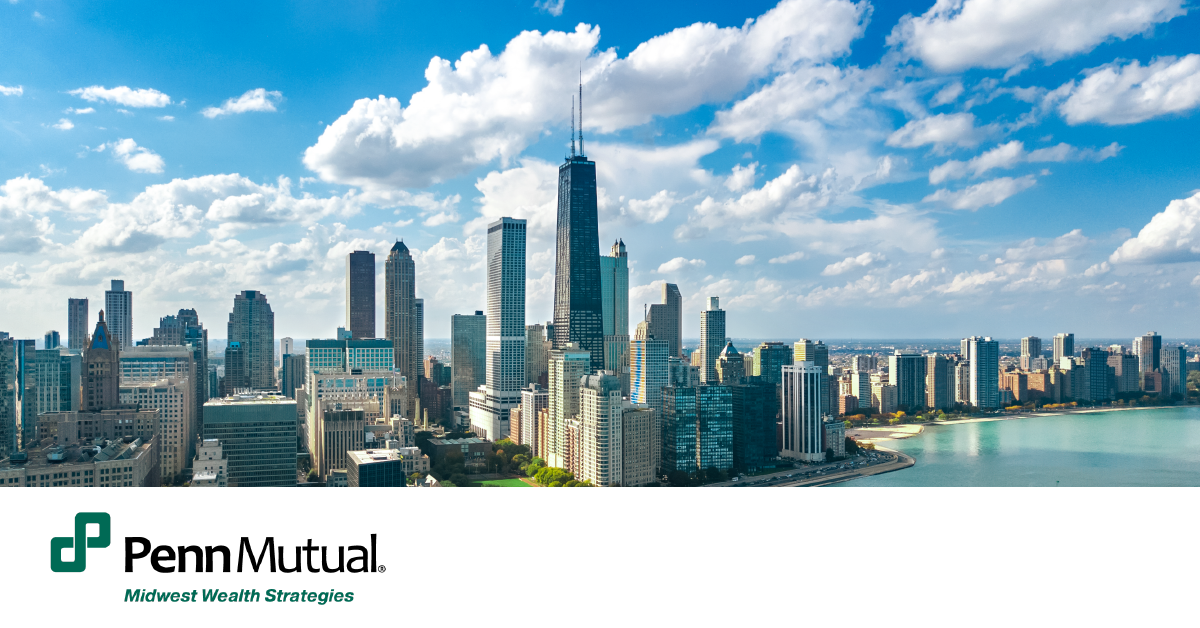 The Penn Mutual Life Insurance Company Announces Relaunch of Chicago-area Agency
Illinois firm refreshes as Penn Mutual Midwest Wealth Strategies; new name underscores company's long-term, solutions-based strategies
HORSHAM, PA. – February 11, 2020 – The Penn Mutual Life Insurance Company (Penn Mutual), a Fortune 1000 company, has announced a relaunch of its Chicago agency, now Penn Mutual Midwest Wealth Strategies. Formerly operating as Lakeshore Wealth Strategies, the firm's new name is designed to reflect a growth and planning mindset while rooting its identity in the Midwest. The relaunch incorporates the Penn Mutual name, representing the mutually aligned values, vision and leadership.
"The firm has been focused and dedicated to evolving its reach. This recent change reflects a way to reaffirm the company's commitment to both clients and advisors, all while being foundationally backed by the strength and stability of the Penn Mutual brand," says Julie Davis, vice president, sales for Penn Mutual. "With the decision to rebrand, the agency is in a prime position for growth. The team is wholly aligned with Penn Mutual's values and vision for 2020 and beyond, and we're excited to support them through this next chapter."
Entering their second decade in the Chicago market, the firm is committed to providing top-tier financial services through the knowledge and experience of its team of advisers. The rebrand is part of a strategic plan from managing partner Teresa Fitzgerald, who took over leadership of the firm in October 2019.
"In bringing our established partnership with Penn Mutual to the forefront, we are preparing our firm, clients and advisers for continued success through collaboration and partnership. Our vision is one that encourages our clients be a contributor in their unique planning experience and provides our advisors the platform to do just that," says Fitzgerald. "We continue our commitment to bolstering awareness and growth across the Midwest. In integrating the Penn Mutual name, we will offer our clients and advisors an individualized experience on a larger scale, in collaboration with the long-standing values of Penn Mutual."
About The Penn Mutual Life Insurance Company
Penn Mutual is committed to helping people live life with confidence. At the heart of this purpose is the belief that life insurance is central to a sound financial plan. Through our network of trusted advisers, we are dedicated to helping individuals, families and businesses achieve their dreams. Penn Mutual supports its advisers with retirement and investment services through its wholly owned subsidiary Hornor, Townsend & Kent, LLC, member FINRA/SIPC. Visit Penn Mutual at www.pennmutual.com.


Contact
Hannah Miller
Gregory FCA
(610) 228-2287
hannah@gregoryfca.com

Jeff Leinen
Penn Mutual
(215) 956-8530
Leinen.Jeff@pennmutual.com
2920817CC_Feb22