Sponsorship of Collegiate Rugby
A pitch perfect
partnership
Penn Mutual has a special relationship with rugby, because the sport is based on shared values such as integrity, respect and service to others. Rugby is a sport of equality, where men's and women's teams play with the same ball, on the same size field, following the same rules.
We believe the opportunities and challenges that athletes face and overcome on the pitch have a lot in common with the opportunities and challenges we all face. Focusing on preparation, coaching and fitness provides a solid foundation to succeed in both rugby and life.
At the collegiate level, many rugby student-athletes across the country have applied this philosophy by devoting time to helping others. We have recognized the achievements of many of these young men and women and the work they do through our Life of Significance Award.
National Collegiate Rugby
Penn Mutual is a proud sponsor of National Collegiate Rugby (NCR), an organization dedicated to supporting college rugby programs of all sizes in the U.S. Our relationship with NCR, formerly the National Small College Rugby Organization, began in 2015 when we became their top sponsor. Today, nearly 600 colleges and 15,000 student-athletes and coaches are part of NCR.
A life of significance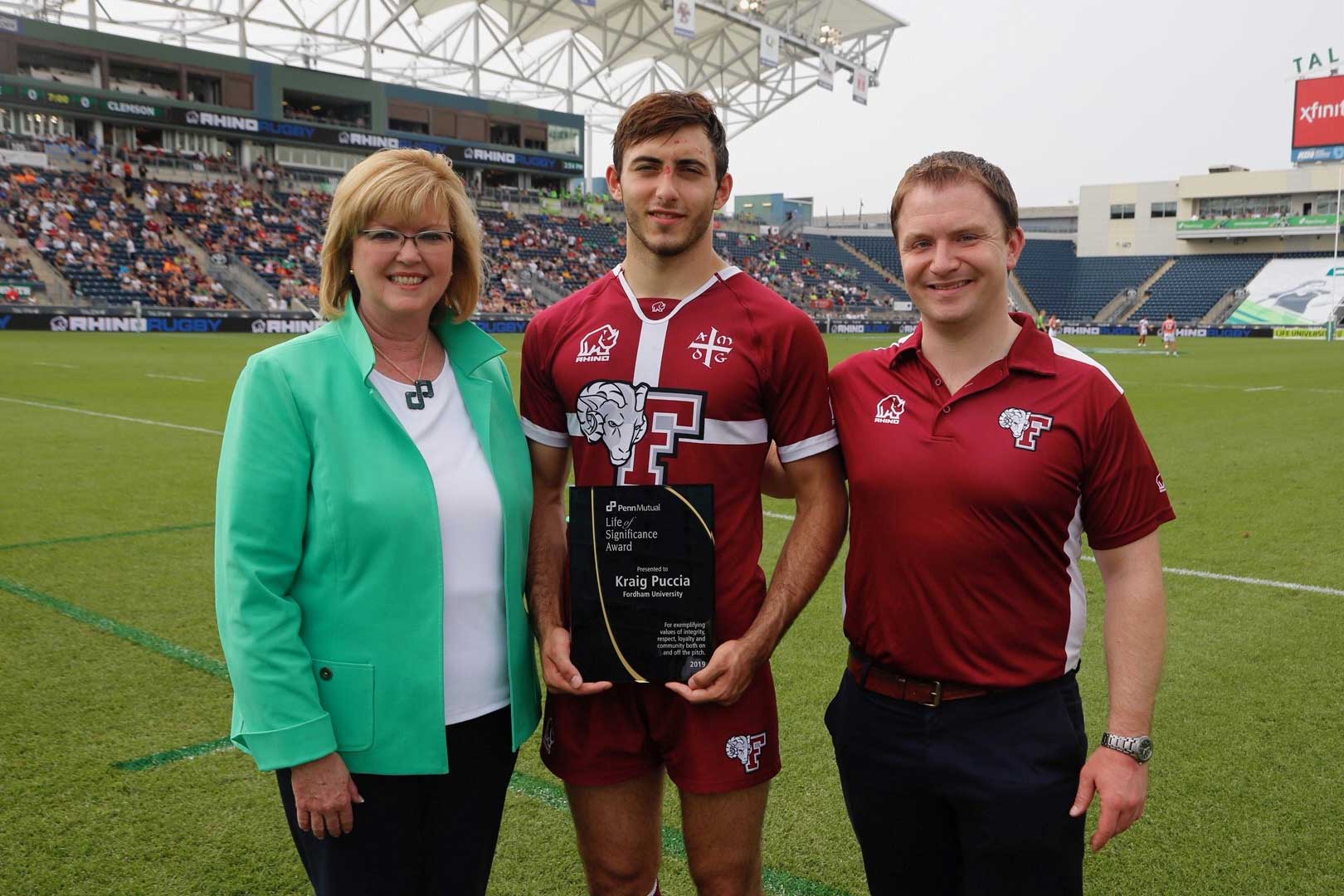 We've been proud to recognize the off-field accomplishments of rugby student-athletes as well. The Life of Significance Award has been presented to college rugby players who best display the shared values of integrity, respect, loyalty and community. Winners have demonstrated these values both on and off the pitch by serving as mentors, giving back to the community or working with a charity to ensure a better future for others.
This prestigious national award was inspired by the book, "Living a Life of Significance," by Joseph Jordan, which details the positive impact the life insurance industry has on society.
Giving back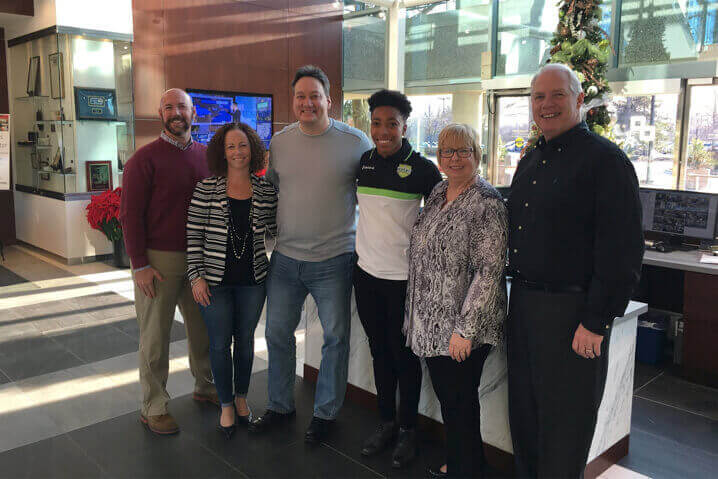 Through rugby, we've helped make a difference in the lives of student-athletes, providing discounted uniforms and equipment for programs at colleges and universities across the country. To date, we have proudly sponsored more than 200 college teams.
We have provided real-life work experience and financial education to some of America's best players, including current USA Rugby national team members serving as Brand Ambassadors and participating in internships.
In our home and local offices, we've hired college rugby players as interns and full-time financial professionals. We have also collaborated with the United States Rugby Foundation and the Women's Rugby Coaches and Referees Association to support the growth of grassroots rugby throughout the U.S.